Sheet Metal Component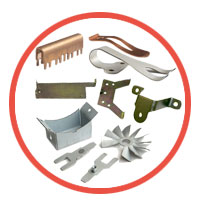 Type :
We are manufacturing different types of press components such as pricision tool.
Material :
CRCA, GP, MS, Copper, Brass and Alluminum.

NISHI INDUSTRIES


MR. S. M. SHINDE: +91-9689982000
20-22 A, Shree Padamshi Bhuvan, Room No 12, 1st Floor, 1st Khattargali, Mumbai - 400004, Maharashtra, India.


| | | | | | | |